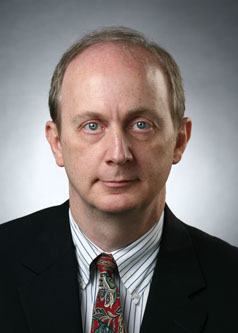 James Hughes | Principal
James L. Hughes, a Principal in the firm, represents employers in all aspects of labor and employment Law with particular emphasis on executive compensation, ERISA, employee benefits, multi-employer plans, employment contracts, and immigration.
Jim advises all types of employers, including publicly-held and privately-held companies, tax-exempt organizations and governmental entities, in such matters as negotiating and drafting individual employment and severance agreements, separation and change-in-control agreements, and retention and bonus programs. He also designs and drafts retirement plans, health plans, deferred compensation plans and stock options.
He frequently speaks on a variety of employment law issues and provides management training on all as aspects of employment law, including Form I-9 compliance, discrimination and worksite enforcement. He also conducts internal employment audits.
He is admitted to practice in all state courts in Georgia, including the Georgia Supreme Court and the Georgia Court of Appeals, the United States District Court for the Northern District of Georgia, and the United States Court of Appeals for the Eleventh Circuit. Jim is a magna cum laude graduate of Lambuth College. He also has his J.D. from Vanderbilt University School of Law where he was Executive Editor of the Vanderbilt Law Review.
He has a long history of civic involvement with a focus on initiatives to help young people succeed. He was a director and an officer for ShadeTree Home for Girls, Inc. He was director and officer of the Student Finance Foundation of Georgia (SFFG). Through its REACH program, SFFG provided financing through the State of Georgia to provide low-income students access to scholarships and low interest loans. He coached youth basketball, soccer and softball teams. He was a director of the North American Baptist Education Foundation and now leads Bible studies at Peachtree Corners Baptist Church and in the community.