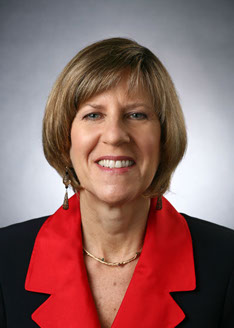 Rhonda Klein | Principal
Rhonda Klein, a Principal in the Firm and an AV rated attorney, counsels and defends employers on a range of employment law concerns. Though her experience extends to most every facet of employment law, Rhonda is widely known for her expertise in the scope and application of equal opportunity laws, including Title VII, the Age Discrimination in Employment Act (ADEA), and the Americans with Disabilities Act (ADA), as well as the Family and Medical Leave Act. Rhonda is also highly regarded for her expertise drafting, challenging and defending restrictive covenant provisions in employment contracts. Rhonda routinely counsels clients on day-to-day employment issues, drafts and analyses policies and employment contracts, conducts management training, conducts workplace investigations, and works with clients to resolve potential concerns without resort to litigation. When litigation cannot be avoided Rhonda vigorously defends clients against claims of discrimination and non-compliance with all of the employment discrimination laws, the Family and Medical Leave Act, the Fair Labor Standards Act, and other disputes arising in the workplace, before administrative tribunals, state and federal courts, and in arbitrations and mediations. Rhonda is also a trained mediator and has mediated many workplace disputes.
Before joining the Firm, Rhonda was a Senior Trial Attorney for the Equal Employment Opportunity Commission. In addition to her insider knowledge of the EEOC and its processes, Rhonda trained Atlanta based EEOC employees in the interpretation and application of the ADA and was considered the EEOC's "go-to" person for ADA issues throughout the state of Georgia. For several years after leaving the EEOC Rhonda served as a contract mediator, successfully mediating numerous discrimination claims on behalf of the EEOC. Prior to joining the EEOC Rhonda had a business litigation practice, handling all types of contract and business related issues.
A cum laude graduate of Michigan State University, Rhonda earned her law degree from the National Law Center, George Washington University. She also did graduate work in public health at Georgia State University. Rhonda is licensed to practice in Georgia, Michigan, and Illinois. Rhonda is also active in her community regularly volunteering her time and resources to a variety of non-profit organizations. Rhonda's most passionate commitment is to the Georgia High School Mock Trial Competition (HSMTC). In thirty years with the program she has taken on most every role, from coaching teams at three different high schools, to chairing and serving on the faculty of the annual Law Academy at the University of Georgia, the Georgia State Finals Subcommittee, the National Planning Board, as well as Vice-Chair of the HSMTC for the Young Lawyers Division of the State Bar of Georgia. Rhonda remains deeply committed to the HSMTC and is currently coaching a team from the Galloway School.
A representative sampling of Rhonda's successes include:
Southeastern Carpenters Regional Council v. Seven Fifty Limited Partnership, et al., U.S. Dist. Ct. Northern District of Georgia, Civ. Act. No. 1:14 - CV-03040 (July 25, 2017). Obtained dismissal of False Claims Act claims against individual and corporate client.
McGriff, Seibels & Williams of Georgia, Inc. v. Bois, Superior Court of Gwinnett County (2013). Obtained summary judgment holding that restrictive covenants between employee and McGriff were unenforceable under Georgia law.
Howard v. United Pruitt Corp., 196 F. App'x 780 (11th Cir. 2006). Upholding summary judgment granted on behalf of employer in race discrimination claim.
Edwards v MBG Investments, United States District Court, Southern District of Georgia, CA :04-cv-00084-DHB. Summary judgment granted for the employer on claim that employer terminated and otherwise discriminated against former employee based on her HIV status, in violation of the ADA.
Fidelity Interior Const., Inc. v. Southeastern Carpenters Regional Council, 675 F.3d 1250 (11th Cir. 2012). Part of the litigation team that obtained a $1.7 million verdict for interior contractor against union in a secondary boycott action and successfully defended the union's appeal of the verdict in the Eleventh Circuit.
Obtained favorable settlement on behalf of employer-client immediately after litigation filed, in wage and hour lawsuit that could have included hundreds of employees.
Ultra Telecom, Inc. v. State, 288 Ga. 65, 701 S.E.2d 144 (2010). Part of team that successfully defended declaratory judgment that machines were coin-operated games or devices designed and manufactured for bona fide amusement purposes only and not illegal gambling devices subject to condemnation.
Critical Path, Inc. v. Pusieko, CA No. 07C-09923-3, State Court of Gwinnett County. Jury verdict obtained on behalf of employer to recover wages mistakenly paid to employee after termination.
Allen v. Sysco Food Servs. of Atl., 116 F. App'x 242 (11th Cir. 2004). Upholding without opinion jury verdict in favor of employer on former employee's claims under the FMLA.
Parkside Ctr., Ltd. v. Chicagoland Vending, Inc., 250 Ga. App. 607, 552 S.E.2d 557 (2001). Upholding $787,400 jury verdict in favor of tenant for landlord's breach of restrictive covenant in lease agreement.
Ledbetter v. Pruitt Corp., CIV.A. 5:05-CV-329CA, 2007 WL 496451 (M.D. Ga. Feb. 12, 2007) unpublished. Denying Plaintiff's certification of collective action in claim for unpaid wages under FLSA.
Inland Fresh Seafood Corporation of America, Inc. v. Guice, et al.
, CA No. 08-CV-10878-E, State Court Clayton County. Obtained consent judgment for employer providing for employees' repayment of approximately $170,000 stolen from employer.