MICHAEL E. AVAKIAN, ESQ.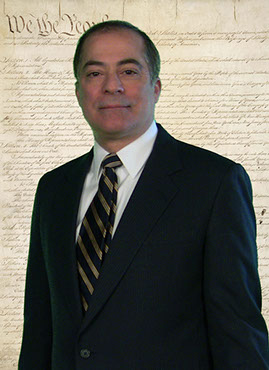 Wimberly, Lawson, Steckel, Schneider & Stine has established an affiliated office in Washington DC. Its principal is Michael Avakian, a member of the Georgia and DC Bar Associations. The new office operates under the name of Wimberly, Lawson and Avakian.
Michael has been recognized as a public policy expert in labor law by the Heritage Foundation, a public policy research institution, and has appeared on the NBC TODAY SHOW, GOOD MORNING AMERICA, NIGHTWATCH, MCNEIL LEHRER NEWSHOUR, CNN NEWS and on radio shows nationwide. Mr. Avakian has been quoted in the New York Times, the Washington Post, the Wall Street Journal, the Boston Globe, People Magazine, the Daily Labor Reporter, and many other newspapers on labor topics. He contributed to Agenda '82 and Mandate II in recommending policy proposals for the National Labor Relations Board, Federal Labor Relations Authority, Equal Employment Opportunity Commission, and Department of Labor.
He received his undergraduate degree from St. Lawrence University, holds a Juris Doctor degree from Potomac Law School, and a Master of Laws degree in Labor Law from the Georgetown University Law Center. He is a retired Colonel in the Army Reserves, is also Counsel to the Center on National Labor Policy, Inc., a non-profit legal foundation chartered to protect individual rights in the field of labor relations. In this capacity, he directs the legal program of the Center in federal and state trial and appellate courts as well as in federal and state administrative proceedings.
Michael has practiced law for over 30 years specializing in representing management while litigating cases under the ADA, ADEA, Davis-Bacon Act, NLRA, Service Contract Act, Sherman Act, and Title VII. His NLRB experience includes filing and litigating unfair labor practice charges, petitioning the NLRB's General Counsel to issue complaints, and submitting Requests for Review of Regional Action before the Full Board in Washington, D.C.
We are very pleased to have Michael affiliated with us and available to work with our clients as needed. He may be contacted at:
Michael E. Avakian, Esq.
Wimberly, Lawson, and Avakian
1200 G Street, N.W. – Suite 800
Washington, D.C. 20005
(202)540-9704