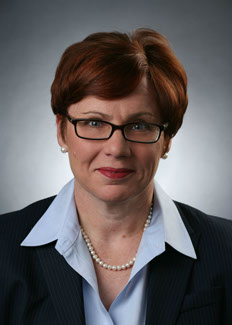 Kathleen J. Jennings | Principal
Kathleen J. Jennings, a Principal in the Firm, resides in both the firm's Atlanta and Savannah offices and is recognized in the Southeast and beyond both for her litigation prowess and her traditional labor practice. An exceptionally effective litigator, Kathleen is particularly well known for obtaining redress for clients affected by secondary boycotts. She regularly defends and advises employers in discrimination, sexual harassment, restrictive covenant enforcement, wrongful discharge, and wage-and-hour matters. She also works with clients to avoid litigation by developing and administering effective human resources policies and practices and providing on-site training to management and employees. The quantum of experience before state and federal courts which Kathleen brings to every case is virtually unsurpassed among labor and employment practitioners.
In addition to her many years defending employers in an array of matters, Kathleen has devoted years of practice to criminal law and general commercial litigation, practices which afforded the opportunity to appear before judges on a near daily basis. This deep well of knowledge regarding the presentation of issues and the rhythms of various tribunals from state and federal courts, to the National Labor Relations Board, the U.S. Department of Labor, the Equal Employment Opportunity Commission, and other state and federal agencies gives Kathleen an edge in making her clients' voices heard. Kathleen's notable engagements include: Fidelity Interior Const., Inc. v. Southeastern Carpenters Regional Council, 675 F.3d 1250 (1th Cir. 2012): Eleventh Circuit affirmed $1.7 million verdict in favor of interior contractor against union in a secondary boycott action. Morgan Stanley DW, Inc. v. Frisby, 163 F.Supp.2d 1371 (N.D. Ga. 2001): restrictive covenant case: Prevented enforcement of restrictive covenants against securities industry employees who changed employers. Amusement Sales, Inc. v. State, 316 Ga.App. 727 (2012): Civil forfeiture case. Successfully argued that it is improper for private attorneys retained by the State to receive contingency fee in civil forfeiture cases.
After graduating with distinction from Cornell University, College of Arts & Sciences, Kathleen earned her Juris Doctor from New York University School of Law. She is often asked to speak to business groups about employment and labor issues. She is the author of the Firm's well-regarded publication, "Strategies for Successfully Handling Sexual Harassment Complaints." In addition, she is the author of Handling Employee Terminations With Dignity in a Down Economy, On the Move (Metro Atlanta Automobile Dealers Trade Publication), Volume 7, Issues 1 and 2 (2010) and she is an editor of Wage and Hour Law: Compliance and Practice (Clark Boardman Callaghan).