What Are the Top Ten Cited Violations By OSHA?
Everybody likes a good Top Ten list, and those of us who follow OSHA like to know what types of violations make it to OSHA's Top Ten list.
So here we go–the following are the Top Ten Most Cited Violations by OSHA in 2021:
Fall Protection: 5,295 violations
Respiratory Protection: 2,527
Ladders: 2,026
Scaffolding: 1,948
Hazard Communication: 1,947
Lockout/Tagout: 1,698
Fall Protection – Training Requirements: 1,666
Personal Protective and Lifesaving Equipment – Eye and Face Protection: 1,452
Powered Industrial Trucks : 1,420
Machine Guarding: 1,113
Note that fall protection has held the top spot on the list for eleven straight years. The violation that moved up the charts this year was respiratory protection, possibly driven by COVID-related issues. Hazard communication (Hazcom) fell from second to fifth.
Employers need to regularly check their worksites to make sure that workers are protected from fall hazards. OSHA requires that fall protection be provided at elevations of four feet in general industry workplaces, five feet in shipyards, six feet in the construction industry, and eight feet in longshoring operations. In addition, OSHA requires that fall protection be provided when working over dangerous equipment and machinery, regardless of the fall distance.
Furthermore, to prevent employees from being injured from falls, employers must:
Guard every floor hole into which a worker can accidentally walk (using a railing and toe-board or a floor hole cover).
Provide a guard rail and toe-board around every elevated open-sided platform, floor, or runway.
Regardless of height, if a worker can fall into or onto dangerous machines or equipment (such as a vat of acid or a conveyor belt) employers must provide guardrails and toe-boards to prevent workers from falling and getting injured.
Other means of fall protection that may be required on certain jobs include safety harness and line, safety nets, stair railings, and handrails.
And make sure that employees are trained in the use of any safety harnesses and actually utilize them. I have visited a site where a worker fell 15 feet onto a concrete floor (and survived). His employer had provided a safety harness, but he never bothered to put it on. A supervisor or manager should conduct regular checks of workers to verify that they are using fall protection when necessary.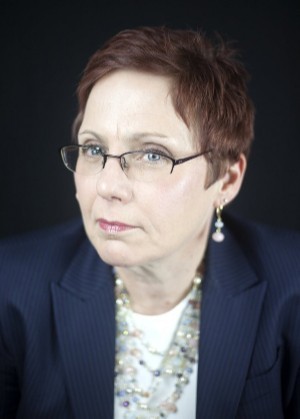 Kathleen J. Jennings
Kathleen J. Jennings is a former principal in the Atlanta office of Wimberly, Lawson, Steckel, Schneider, & Stine, P.C. She defends employers in employment matters, such as sexual harassment, discrimination, Wage and Hour, OSHA, restrictive covenants, and other employment litigation and provides training and counseling to employers in employment matters.
Related Content
Get Email Updates
Receive newsletters and alerts directly in your email inbox. Sign up below.