Legal challenges to the Biden Administration's COVID-19 vaccine mandates are working their way quickly through the federal court system. With new rulings being issued on days, nights and weekends, it is hard to keep with which mandates are stayed and which are not. So here is a quick overview of where we are right now:
The OSHA Emergency Temporary Standard (ETS): In Effect (Not Stayed).
The OSHA ETS applies to employers with 100 or more employees and provides that covered employers must enact a policy that requires employee vaccination or weekly COVID testing. On Friday night, December 17, 2021, the Sixth Circuit Court of Appeals in Cincinnati lifted the stay of OSHA's ETS. A number of parties in the Sixth Circuit proceedings have already filed a joint emergency motion with the U.S. Supreme Court requesting the Court to stay the ETS.
OSHA states that "it will not issue citations for noncompliance with any requirements of the [mandate] before January 10 and will not issue citations for noncompliance with the [mandate's] testing requirements before February 9, so long as an employer is exercising reasonable, good faith efforts to come into compliance with the standard." Thus, it is important for covered employers to immediately start making those good faith efforts at compliance with the ETS.
The Federal Contractor Vaccine Mandate: Stayed
Nationwide.
The federal government contractor vaccine mandate will become part of federal government contracts and subcontracts, either as part of a new contract or an amendment or renewal of an existing contract. On December 7, 2021, a U.S. District Judge for the Southern District of Georgia entered a nationwide stay of the federal contractor vaccine mandate. This past Friday (12/17), a three judge panel of the 11th Circuit Court of Appeals denied the government's motion to dissolve the stay. The 11th Circuit has also set an accelerated briefing schedule on the merits, with the last brief due on January 24, 2022. The same federal judge in Georgia has scheduled a hearing for 12/21 on the government's motion for him to lift the stay. Whether the government files an emergency appeal to the U.S. Supreme Court remains to be seen.
The CMS Vaccine Mandate for Healthcare Workers: Stayed in 24 states.
This vaccine mandate has been challenged in two separate lawsuits by a total of 24 states. Right now, enforcement of the CMS vaccine mandate is stayed in those 24 states. The government has filed a petition with the U.S. Supreme Court asking for the stays to be lifted, and the briefing schedule has a deadline of December 30, 2021, so we don't expect a decision from the Supreme Court before that date. In the meantime, according to its website, CMS "has suspended activities related to the implementation and enforcement of [the mandate] pending future developments in the litigation."
As you can see, this is a rapidly developing area, so it is important to know which (if any) vaccine mandates apply to your workplace, and whether immediate compliance is necessary.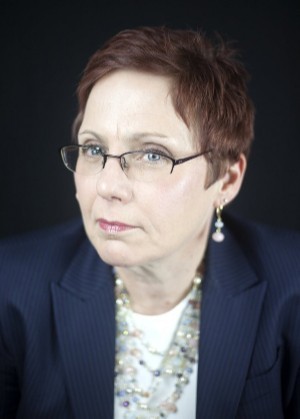 Kathleen J. Jennings
Kathleen J. Jennings is a former principal in the Atlanta office of Wimberly, Lawson, Steckel, Schneider, & Stine, P.C. She defends employers in employment matters, such as sexual harassment, discrimination, Wage and Hour, OSHA, restrictive covenants, and other employment litigation and provides training and counseling to employers in employment matters.
Related Content
Get Email Updates
Receive newsletters and alerts directly in your email inbox. Sign up below.