Does Your Company Need to Comply with Vaccine and Safety Protocols Applicable to Federal Contractors?
On September 9, 2021, President Biden signed Executive Order 14042, Ensuring Adequate COVID Safety Protocols for Federal Contractors, which directs executive departments and agencies, including independent establishments subject to the Federal Property and Administrative Services Act, 40 U.S.C. § 102(4)(A), to ensure that covered contracts and contract-like instruments include a clause that the contractor and any subcontractors (at any tier) shall incorporate into lower-tier subcontracts. This clause shall specify that the contractor or subcontractor shall, for the duration of the contract, comply with all guidelines for contractor or subcontractor workplace locations published by the Safer Federal Workforce Task Force.
The term "contract" is quite broad and is defined as an agreement between two or more parties creating obligations that are enforceable at law. Of course, one of the parties has to be the federal government. This includes all contracts and any subcontracts of any tier thereunder, whether negotiated or advertised, including any procurement actions, lease agreements, cooperative agreements, provider agreements, regardless of nomenclature, type, or particular form, and whether entered into verbally or in writing.
It is important to note that the requirements in the order apply to subcontractors at all tiers, except for subcontracts solely for the provision of products. For example, if the company produces a product and sells it to a broker who sells to the federal government, that company is not covered. The prime contractor must flow the clause down to first-tier subcontractors; higher-tier subcontractors must flow the clause down to the next lower-tier subcontractor, to the point at which subcontract requirements are solely for the provision of products. Therefore, even if your company does not contract directly with the federal government, if you are a subcontractor of a company that contracts with the federal government, these requirements may eventually flow down to your contract.
In addition, there is language in the Task Force Guidance that appears to encourage contracting officers to incorporate the new EO 14042 mandatory vaccination clause in contracts that are not covered by the EO:
"Consistent with applicable law, agencies are strongly encouraged to incorporate a clause requiring compliance with this Guidance into contracts that are not covered or directly addressed by the order because the contract is under the Simplified Acquisition Threshold as defined in section 2.101 of the FAR [Federal Acquisition Regulations] or is a contract or subcontract for the manufacturing of products. Agencies are also strongly encouraged to incorporate a clause requiring compliance with this Guidance into existing contracts and contract-like instruments prior to the date upon which the order requires inclusion of the clause."
What this means is that all federal contractors and subcontractors need to carefully review their new and updated contracts to see if the clause concerning COVID safety protocols and testing has been included.
Federal contractors and subcontractors with a covered contract will be required to conform to the following workplace safety protocols:
COVID-19 vaccination of covered contractor employees, except in limited circumstances where an employee is legally entitled to an accommodation;
Compliance by individuals, including covered contractor employees and visitors, with the Guidance related to masking and physical distancing while in covered contractor workplaces; and
Designation by covered contractors of a person or persons to coordinate COVID-19 workplace safety efforts at covered contractor workplaces.
Covered contractor employees must be fully vaccinated no later than January 4, 2022. After that date, all covered contractor employees must be fully vaccinated by the first day of the period of performance on a newly awarded covered contract, and by the first day of the period of performance on an exercised option or extended or renewed contract when the clause has been incorporated into the covered contract.
And covered contractors must verify the vaccination status of employees. Covered contractors must require covered contractor employees to show or provide their employer with one of the following documents: a copy of the record of immunization from a health care provider or pharmacy, a copy of the COVID-19 Vaccination Record Card, a copy of medical records documenting the vaccination, a copy of immunization records from a public health or State immunization information system, or a copy of any other official documentation verifying vaccination with information on the vaccine name, date(s) of administration, and the name of health care professional or clinic site administering vaccine. Covered contractors may allow covered contractor employees to show or provide to their employer a digital copy of such records, including, for example, a digital photograph, scanned image, or PDF of such a record. This means that an employee can satisfy this requirement with a picture of his/her vaccination card on his/her smartphone.
Here are some interesting aspects of this rule that contractors need to be aware of:
Unlike the expected Emergency Temporary Standard (ETS) that will apply to private employers with more than 100 employees, there is no allowance for employee testing in lieu of vaccination in the government contractor rule.
Covered contractor employees who have had a prior COVID-19 infection are nevertheless required to be vaccinated.
A covered contractor cannot accept a recent antibody test from a covered contractor employee to prove vaccination status.
Covered contractors must comply with the requirements set forth in the order regardless of whether they are subject to other workplace safety standards. In other words, compliance with an OSHA ETS or state law requirements may not satisfy a contractor's requirements under this order.
Timing

: A phase-in of the requirements for covered contracts is as follows:
Contracts awarded prior to October 15 where performance is ongoing – the requirements must be incorporated at the point at which an option is exercised or an extension is made.
New contracts – the requirements must be incorporated into contracts awarded on or after November 14. Between October 15 and November 14, agencies must include the clause in the solicitation and are encouraged to include the clause in contracts awarded during this time period but are not required to do so unless the solicitation for such contract was issued on or after October 15.
Not surprisingly, eleven states have already filed challenges to this rule. In the meantime, however, if your contract has the COVID requirements clause, you'll need to comply with it.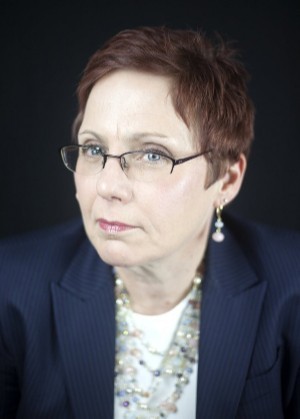 Kathleen J. Jennings
Kathleen J. Jennings is a former principal in the Atlanta office of Wimberly, Lawson, Steckel, Schneider, & Stine, P.C. She defends employers in employment matters, such as sexual harassment, discrimination, Wage and Hour, OSHA, restrictive covenants, and other employment litigation and provides training and counseling to employers in employment matters.
Related Content
Get Email Updates
Receive newsletters and alerts directly in your email inbox. Sign up below.